Alerts

6.065 Properties
Tuesday, 23 July 2019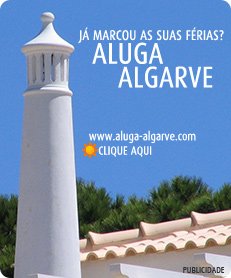 Área de Clientes
Who's Online
We have 28 guests and 4 members
Restaurants Coffee Shops in Lisboa district
REF 7A-18256-A
50m²
Leasehold
The main strengths and added-value of this property is its location and leadership role in the area of the Small Field. in the tourist Area of housing and services, and a strong pass-through traffic will just boost to business in the uk. - Providing for health reasons. (28 places on the terrace. that's right for your business? Please contact us for further information. come Visit us at the setimoambiente. with
REF 7A-19071
150m²
Leasehold
Leasing a Restaurant in a street parallel to Av. in the united Republic of. as a Restaurant with an extraction fan and the operation




REF CP-BR312092
260m² 3.840m²
Sale
Independent living, licensed to catering and drinks; Made up of several divisions, 2 bathroom, terrace; Lot with well 3,840 areasqm, fantastic views; Needs renovation can be changed to affectation to housing; Located in Silver Coast, close to Caldas da Rainha, Foz do Arelho, Sao Martinho do Porto Bay, Castle of Óbidos, Budha Garden Eden, Peniche Praia dos super tubes, Playa dEl Rey, Lourinhã (Praia da areia Branca) and Nazareth, the 1:00 of Sintra and the airport Lisbon International; Contact Idyll belt: 915769433;idiliocorreia@casas-de-prata. pt
REF ED-12685-T
120m²
Leasehold
TERCENA. Lindo restaurante/bar, com ampla esplanada, como novo (100% remodelado), muito soalheiro e luminoso, composto de R/C e Cave, em pleno funcionamento, localizado em zona comercial de grande movimento servida por excelentes acessos, a curta distância do acesso ao IC19/CREL e comboio. Facilidade de estacionamento. Mercado, outro tipo de comércio e escolas na envolvente. Sala de refeições com 40 lugares. Esplanada com 20 lugares. Cave para escritório, balneário e armazém. Cozinha totalmente equipada. Ar condicionado. 2 Wc.

REF SU-CG00212383/02019678
2.680m²
Sale
The property comprises a land plot with two buildings in place, with a total gross floor area of 2 in. 680sqm, in Manique do Intendente, in Azambuja, near the Largo do Pelourinho (pillory). One of the buildings is intended as a party room with the right foot and the high. There is a kitchen, a bar, and bathrooms with shower. The other building has a restaurant, two meeting rooms and a fully equipped kitchen and a furnished terrace. The property also offers on street parking and gardens to support the efforts that are installed with the 1.413sqm. the Property is currently without a license, and the completion of any works and the licence is the responsibility of the buyer.
REF PD-006986
60m²
Leasehold
Restaurant in Carnaxide with 20 seats in full operation. Terrace. Unique opportunity. Caracteristics Zonas Envolventes Childrens play areas Highway Firefighters Shopping center School Hypermarket Equipamentos Fume cupboard Stove Equipped kitchen Infraestruturas