Alerts

4.515 Properties
Wednesday, 22 May 2019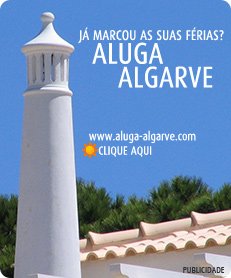 Área de Clientes
Who's Online
We have 4 guests and 4 members
REF RP-124181028-50
25,70m²
Sale
Duas Salas para serviços com 12,85sqm cada com ligação interior entre elas. Situadas num Prédio de R/C, 1º e 2º Andar junto ao Convento Santo António no Centro da Lourinhã.
REF RP-120171090-291
780m²
Sale
Escritórios (nível 2º andar, frente edifício) + armazém (nível R/C, traseiras edifício), mas funcionando em piso único, área total 740sqm. Escritórios com acabamentos luxuosos. Armazém com cais de saída directa de materais. Localização privilegiada junto ao Areeiro e a todas as facilidades. 3 lugares de parqueamento.
REF SU-CG00202849/02004741
176m²
Sale
Shop with 176sqm in Sacavém, fraction autonomous intended for services, the store corresponding to the subcave of the urban building. The property is located in the urbanization of Quinta de São José, in the center of the urban fabric of Sacavém, next to the school EB 2.3 Bartolomeu Dias. With accessibility EN10/ A. the State of India at 500m, the IC2 about 2km and public transport. The store has two shop windows. the ground-floor is composed by hall, store, open-plan space with 2 offices adjacent to the storefronts consisting of movable partitions (wood/ glass), meeting room, pantry, 2 toilets M/F, area and file storage room.
REF SU-CG00202839/02004799
80m²
Sale
Two stores in the most central zone of Amadora, with good business visibility from the footpath that crosses the Park and next to the pedestrian tunnel from the Train Station of Amadora. the Area with much street trade, catering establishments and other services. The units A and B (former bank branch), interlinked in 2 floors, including technical networks, heating and cooling equipment and forced ventilation is common, being a shop indivisible. Are composed of: R/floor: large space of service for the public, 2 offices in removable partitions, the area of the atm