Alerts

6.062 Properties
Tuesday, 23 July 2019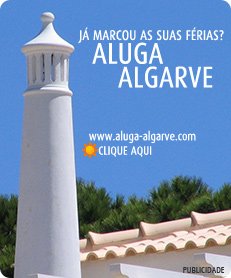 Área de Clientes
Who's Online
We have 10 guests
REF SU-PF17881
99m²
Sale
The Nest, located on Rua Rodrigo da Fonseca, between the glamorous Avenida da Liberdade and Príncipe Real, will give you more space to live. Ranging from 95sqm to 420sqm, all of The Nest's 15 apartments invite you to fully experience the space. On the outside, there are patios, lush gardens, terraces and spacious verandas which extend your living room, not to mention the private swimming pools inviting you to mingle with Lisbon's light. On the inside, each apartment reflects a careful and select use of premium materials and special state-of-the-art equipment, investing in the best comfort, convenience and practical luxury among the wide rooms and common spaces comprising the two blocks of the development.
REF SU-PF17534
144m²
Sale
Magnificent apartment in the centre of Cascais with uninterrupted views of the sea. It was originally 2 apartments which were joined together. The apartment now comprises a living area of 46 sqm, a fully equipped kitchen, a bathroom, a suite of 26 sqm with a sea view, a sitting room/office of 10 sqm and on the floor above a suite of 26 sqm and a terrace of 40 sqm with a covered swimming pool with an all round view of the sea and the Bay of Cascais. Opportunity for those looking to live in the centre of Cascais with the ease of accesses on the doorstep and with shops and amenities close by.
REF SU-PF18306
92m²
Sale
2 Bedroom apartment, to debut, close to Avenida da Liberdade, with parking space. Placed in a building built from scratch, it has premium finishes and includes an elevator and a garage. The apartment is composed by a 26 sqm living room, two suites (15 sqm + 12,6 sqm) and a 7 sqm kitchen connected to the living room. It is located in the centre of the city, close to all sort of services and has easy accesses to the public transportation network.
REF SU-PF17561
161m²
Sale
Unused apartment in Belém. With a privileged view to Tagus river, and built with carefully chosen materials. The apartment, with East/west sun exposure, offers wide areas, wardrobes and a kitchen with direct access to the living room. The duplex is organized as follows: 2 bedrooms, living room, kitchen and bathroom. On the first floor there is the master suite, with a terrace with frontal (permanent) view of the river and the 25 de Abril bridge as the scenario.